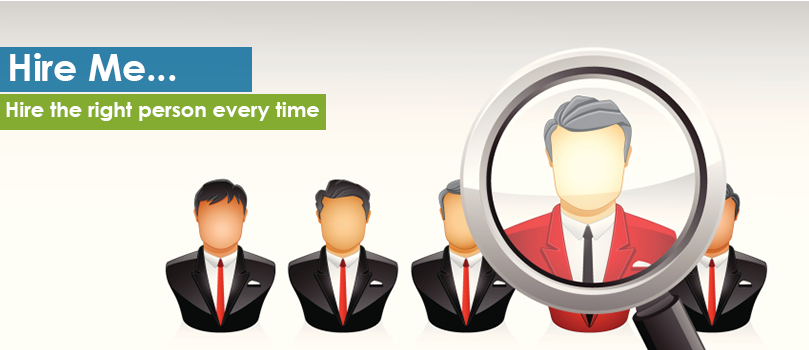 Your business won't achieve the growth it's capable of without a strong team behind it. For some tips on how to hire candidates that will take your business to the next
level, check out the 5-step process below.
Establish a list of job duties and responsibilities.
Before you hire someone, you need to form a list of the tasks you need accomplished on a weekly basis and the types of skills required to achieve them. Your candidates should possess these abilities to qualify for interviews.
Create a great detailed job description.
Writing a job description that works is crucial to persuading candidates to apply for your open position. There are always people looking for jobs like your business is offering but it's the job description that will entice them to take that all-important first step and inquire with your company.
Start spreading the news. You need an employee.
You have several options for getting the word out. You can go online and place your ad on the popular job boards. Contact business associates and friends and post your help wanted ad on social media sites.
During the interview, ask candidates about their past experiences.
After you've set up interviews with your candidates, you'll need to create a list of questions. It's important to ask each person about their experiences and accomplishments. Most of your applicants will answer with supreme confidence and unbridled enthusiasm but listen to their responses about their achievements before making a decision.
Be careful at offer time.
You've decided on a candidate and it's time to make an offer. While you're singing their praises and telling the winning applicant how you're confident he/she will make an important contribution to the business, mention the details. We're talking salary, schedule, start date, travel, etc. They will have to consider your offer and should have all the facts before saying "yes" or "no." Write it all down so there are no disagreements later.