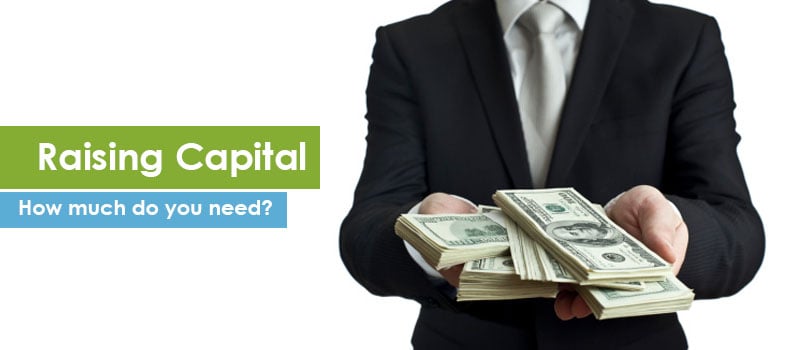 The #1 reason new businesses fail is due to their owners' lack of capital. To get your business off the ground and keep it sailing smoothly along during its all-important
first year, you'll need an adequate supply of capital.
Determine how much capital you need.
To avoid expensive mistakes, develop a business plan to get a better grasp of your market and the competition. Once you've done that, you'll obtain a better sense of the funding needed to start your business and give it the best chance to succeed. If you're interested in asking investors and bankers to loan you some capital, try to address all of their concerns in your business plan as they will access your ability as a manager by the quality of your initial proposal.
Don't shortchange yourself. Raise the right amount of capital.
The biggest mistake a businessperson can make when raising capital is asking for too little to have a chance at success. You must always plan for emergencies and assume your business will not be profitable at first. If you don't prepare ahead of time, it will be very difficult to raise capital later to keep your business afloat.
When you're requesting capital to start a new business, keep in mind all of the initial costs you'll need to cover including the maintenance of the structure your company occupies as well as equipment and rental property. It's wise to have enough capital on hand to support six months' worth of estimated operating costs, and of course, your salary.
The sources of capital for your business
You're about to start the business of your dreams but who will you turn to for the needed capital? First, look to yourself in the form of personal savings and items you can sell and convert to cash, advances on your credit cards, home equity loans, and loans from family members. Inquire with the Federal and state governments for any available small business grants. The Small Business Administration sponsors the grants but apply as soon as you can to secure any available funds. Then if you need additional sources of capital, you could look to commercial and investment banks, private investors who wish to participate in financing a small business, and venture capital funds.