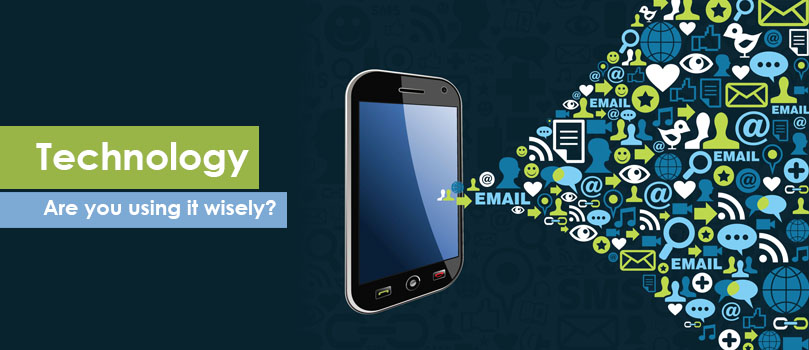 Technology can streamline your day-to-day processes so you're more productive, reach new markets, offer better customer service and establish a mobile working system that
keeps you in touch with your customer base and employees. Here are 16 tips you can incorporate into your small business that will help you work more efficiently and effectively.
As your business expands, it's time to increase productivity
Improve your recordkeeping with a software package that allows you to accurately maintain your documents for quick access at all times.
Speaking of software, look into a project and task management system that enables you to do more while capably managing your daily responsibilities.
Analyze how you and any employees are spending time so you can increase productivity.
Make sure your small business has a high quality e-mail management process in place so you can quickly address employee and client concerns.
Marketing: the many ways you can rise above the crowd
Promote your small business with a website that connects with visitors and boost your online advertising with good creative messaging that separate your small business from the competition.
Use e-mail marketing to increase your prospect base. Set up an online form for your website's visitors and keep these valuable names in a database your business will utilize for future promotions.
One of the easiest ways to advance your products and services is by using social media. Facebook, Twitter, Google+, Pinterest, and YouTube should be utilized to maximize your customer contacts.
Write a blog that will appeal to your clients' interests. Add them to your website on a regular basis.
Boost customer service by meeting the needs of your clients   
Utilize social media to swiftly respond to your clients' concerns and enhance customer service.
Customer feedback is important. Ask clients to complete surveys and questionnaires.
Give customers the opportunity to schedule appointments online, which saves everyone time.
To optimize customer service, create an online help desk to resolve client problems quickly.
When working remotely, stay connected with everyone
Use remote software that will enable you to access your business' files.
You can also use your cell phone's apps to stay connected with your work when you're away.
Set up a remote phone number where clients can reach you when you're out of the office.
Wherever possible, store files on disc to avoid lost files and the need for additional office space.