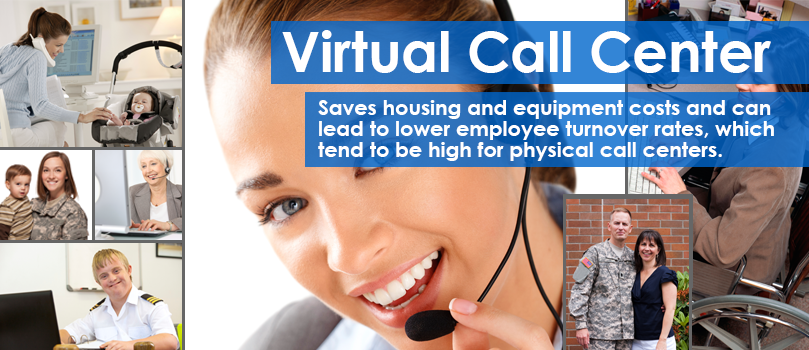 A virtual call center is a call center in which the organization's representatives are geographically dispersed, rather than being situated at
work stations in a building operated by the organization. In the case of Great VirtualWorks Virtual call center employees work from their homes. This is an attractive arrangement for many employees: the hours are often flexible, and there's no dress code or commute. For the organization, the virtual call center model saves housing and equipment costs and can lead to lower employee turnover rates, which tend to be high for physical call centers.
A large portion of Great VirtualWorks' network of skilled, knowledgeable virtual call center representatives come from demographics and population segments traditionally underserved including veterans, stay-at-home moms, college students, retirees and the physically challenged who now have the vital opportunity to earn an income working part time. Our company believes everyone, from all backgrounds and walks of life should be allowed to enjoy the freedom of being their own boss while at the same time developing new skills and earning a quality income.