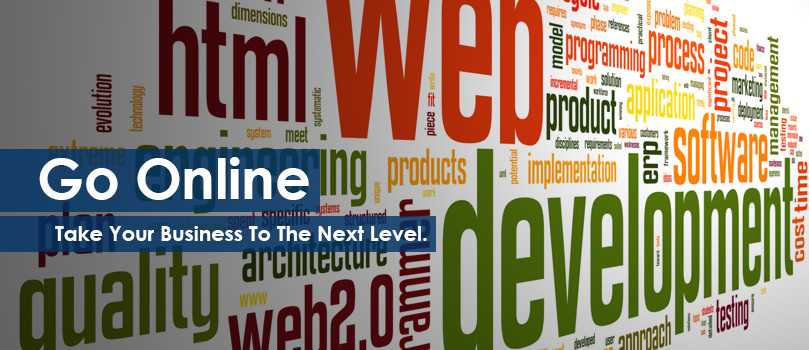 Before you reap the rewards of having a website, you'll need to build it, set it up and launch it to the masses. Here's a step-by-step approach on what you'll need to do
before you roll out your site:
Start with the domain name.
Once you've chosen a name for your business, you'll want to conduct a little research to establish if your chosen name or a close variation can be used online. Until you check you won't know if your name has already been taken. If it hasn't, register that name as soon as you can before a competitor claims it.
Who's creating your website?
If you build your own website, check out the pre-designed themes you'll find at WordPress sites and fully-hosted services such as Squarespace. These resources enable someone who isn't Web savvy to get started without having a design background.  Consider that you'll save the expense of hiring a Web developer but you may not have the time or skills to craft a professional website.
You'll need secure file space. Contact a hosting company.
A hosting company will allow you to securely store your business's files. This is important because as your business grows, the number of files will increase and you'll need a large amount of space.
Skilled website content can make your website stand out.
In addition to photos and graphics, website content can separate your site from the competition. After all, when a potential customer visits your website, they may have no knowledge of your products or services.  It's at that moment when messaging and carefully crafted words can really resonate with your target audience. You may want to hire a copywriter who can create content that'll make your site sing.
Utilize a content management system to make website changes.
Over time, you'll want to update your website with new products and/or services and company news. Fortunately, with the aid of a content management system (CMS) such as WordPress, Expression Engine and Drupal, you can log into and make quick changes on your website.
Don't overlook the legal matters.
You may not be a legal expert so contact your attorney regarding the laws that govern working an online business. You'll need to become familiar with contracts, website terms and conditions, end user agreements and intellectual property.
Set up your online payment system.
Your website isn't complete until you've set up a method to receive and process funds. To promote an easier shopping experience, you'll also need to incorporate an easy-to-use shopping cart function for your site visitors.
To expand your business and realize additional sources of revenue, you need creative ideas to generate fresh opportunities for growth. When you partner with Great VirtualWorks, our team will apply the correct, proven strategies to ensure your products and services reach new customers. Contact one of our experienced and knowledgeable representatives today to discuss your organization's goals, how we can meet them and help you attain higher levels of success for your company.
Great VirtualWorks
800.728.5001
admissions@greatvirtualworks.com